Audi Spray Paint Cans
Order Audi Spray Paint Cans by Model:
Spray Paint for Audi
PaintScratch sells the highest quality Audi spray paints on the market. Order Audi spray paint by clicking your model above. Then select your Audi year and color to order your Audi spray paint.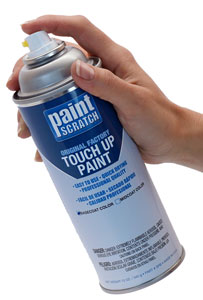 More About Audi

I'm not sure if I should be telling you this, but I've gone fast in an Audi. I mean like really really fast. I'll tell you more in a moment, but if you are looking for Audi spray paint, you are in the right place - just find your model and click it. So as I was saying, several years back I decided I wanted to see how fast our A4 could go. On a long wide open stretch, I floored the gas petal and watched the speedometer climb. At about 120mph, the normally smooth ride started to feel a little bit scary. As I passed 130mph, and the car kept on going faster, I began to get worried. Once I hit 140mph and realized I could go even faster, I decided that was enough and lifted my foot off the gas! Incredible! Anyways, just thought I would share that with you. In the meantime, if you've got some paint damage, we sell Audi spray paint for every Audi model going back to 1952. Get some!